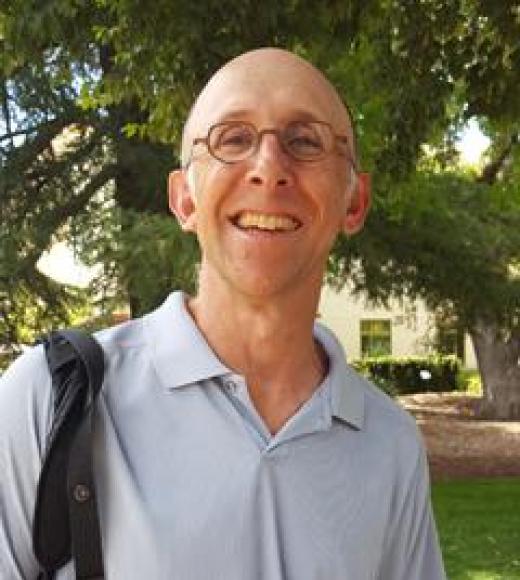 Position Title

Professor of American Studies & Film Studies
Bio
Eric Smoodin is a Professor of both American Studies and Film Studies. His areas of expertise are American and French film history from 1895 to 1960, with a special emphasis on the film industry, film audiences, and the history of film studies as an academic discipline.
His most recent books are Regarding Frank Capra: Audience, Celebrity, and American Film Studies, 1930–1960 (Duke University Press, 2004), and Looking Past the Screen: Case Studies in American Film History and Method (co-edited with Jon Lewis: Duke University Press, 2007).
Interests
American and French film history, 1895–1960
The history of the film audience
The relationships between film industries and such institutions as government, education, and journalism
The history of film studies as an academic discipline
Archivally-based historiographic practices
Description of Regarding Frank Capra
In my most recent book, I examine how diverse audiences between 1930 and 1960 used the films directed by Frank Capra to develop regional, national, and political identities and to foster debates about science, education, the media, and government. I based my research on what I call the rhetoric of film reception, that is the various discursive forms that articulate diverse audience responses to a movie—exhibitor reports, government documents, fan letters, etc.—produced, for example, by prisoners, servicemen, housewives, students, motion picture professionals, teachers, and government bureaucrats.
In addition to providing a methodology for understanding film audiences, my book challenges the primacy in Film Studies of the textual analysis of films by charting the history of the 1920s, '30s, and '40s social science origins of film studies. During this period, sociologists and psychologists, among others, were far more interested in the film audience than in films, and concentrated on the promise of cinema to shape behavior. In all of these discussions about film from the period, by scientists, students, and "ordinary" fans, the film director emerged as much more than the usual auteurist source of meaning and coherence. Instead, we can see that a classical era director of Capra's status stood out as not just a filmmaker of dependable quality, but as a political force, a close confidant, a potentially dangerous international commodity, a teacher, and as a celebrity who inspired varied acts of production and interpretation on the part of vast film audiences.
Description of Looking Past the Screen
My co-edited project (with Jon Lewis) collects a dozen essays that propose a practice of film history that involves the primary materials of such categories as reception, regulation, and production. With essays by Dana Polan, Shelley Stamp, Kathryn Fuller-Seeley, and others, this collection provides a methodology for a study of motion pictures in which the analysis of films is not necessarily a main priority, and in which other kinds of texts, such as censorship reports, government documents, legal testimony, and fan mail become centrally important to an understanding of film history.
Teaching
AMS 101F: Banned and Censored
The regulation of "dangerous" materials—movies, paintings, plays, personal correspondence—has a long history in the United States. In this class, we look at several significant efforts at censorship from the early to mid-20th century. We pay special attention to the various organizations that lobbied for censorship, the media that they found offensive, and the groups—Jews, communists, etc—that they feared.
American Studies 160: Walt Disney
Here we study perhaps the most significant cultural entrepreneur of the 20th Century, Walt Disney. We examine films, television, publishing, and theme parks, as well as education, domestic policy, and international relations, in order to get a sense of Disney's significance and that of his corporation. We pay special attention to practices and productions from Disney's professional life, roughly 1925 to 1966. Our approach is interdisciplinary, and our goal is the development of an historically based understanding of the relationships between American corporate and cultural practices and national as well as global consumers.
Film Studies 001: Introduction to Film Studies
This course offers an introduction to film studies through an examination of the introduction of film, from about 1895 to 1930. By studying these first few decades of invention and innovation, students learn about the basic concepts in film studies as they concern issues of representation, production, regulation (censorship, for example), and audience. Students read contemporary scholarship about these issues, and also learn to analyze some of the primary materials of film history.
Cultural Studies 200B
In this core course in the UC Davis PhD program in Cultural Studies we will study the history of the idea and practices of Cultural Studies, in the contexts of the academy in the United States, the United Kingdom, and Europe. We examine the "pre-history" of Cultural Studies as we understand it today, the intellectual movements that helped to name and codify the discipline, and also contemporary contributions and critiques.
Publications & Education
Education
Ph.D., UCLA, Theater Arts: Film and Television Studies (1984)
Centre Américan du Cinèma, Paris (1980–81)
M.A., UCLA, Theater Arts: Film and Television Studies (1979)
B.A., UCLA, Theater Arts: Motion Pictures/Television (1977)
Books
Regarding Frank Capra: The Film Audience, Celebrity, and American Film Studies, 1930–1960 (Duke University Press, 2004)
Animating Culture: Hollywood Cartoons from the Sound Era (Rutgers University Press, 1993)
Edited Books
Looking Past the Screen: Case Studies in Film History and Method, co-edited with Jon Lewis (Duke University Press, 2004).
Hollywood Quarterly: Film Culture in Postwar America, 1945–1957, co-edited with Ann Martin (University of California Press, 2002).
Disney Discourse: Producing the Magic Kingdom (Routledge, 1994)